---
• No faxing
• Get up to $1000
• Get Cash as soon as tomorrow*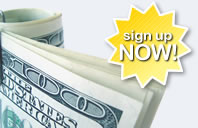 Learn about payday loan reforms in law.
The number of payday lenders has exploded in recent years. Since 1990, the number of payday loan outlets in Colorado alone has risen from about 12 to nearly 200. This growth has several causes. Many larger lending institutions no longer issue small loans because the returns are lower, while the costs of originating and servicing the loan are basically same. "The national finance companies, which were initially founded to meet precisely this credit need, have moved out of this type of small lending." This created a vacuum in this particular market segment. There has also been a move to deregulate interest rates. This move started after Congress passed several laws that pre-empted state laws that placed interest rate caps on certain types of mortgages. This caused many states to deregulate interest rates in an effort to keep lending businesses from moving out of state. With this vacuum in the small amount, short term credit market and a deregulation of interest rates, an explosion of payday loan lenders has resulted.
Unfortunately, with this explosion, and deregulation, has come an increase in the number of unscrupulous lenders who take unfair advantage of consumers. These lenders do not reveal the true costs of payday loans and encourage consumers to take out multiple loans, forcing them into a cycle of debt out of which most consumers cannot climb. The actions of these lenders have led to a call for reform of the laws governing payday loans.
There are three general categories of payday loan regulation in the various states. The first category makes payday lenders subject to the state's small loan or usury laws. These laws set interest rate caps of up to 36% per year and also contain provisions for loan amounts length of the loan, various reporting regulations, and required and prohibited contract provisions. In effect, these laws eliminate payday lending as it is no longer profitable at these interest rates. The second category allows payday lenders to charge any interest rates or fees which the parties to the loan will agree to pay. The third category of laws specifically permits payday loan lending. These laws usually require licensing or registration and may require a bond or certain level of assets. These laws also specify minimums and maximums for the loan term and amount. Fees and interest rates are usually also capped, but at a higher rate than in the first category. For example, on a maximum loan of $300, North Carolina permits a charge of 15%, or $45.
The state of Illinois recently enacted its Payday Loan Reform Act, which will go into effect on December 8, 2005. Previously, Illinois was a category two state and this act moves the state into category three. The act contains several provisions designed to limit abuses by payday lenders. The act limits fees to $15.50 per $100 loan over the term of the loan. Payday loans now must be for a period of 13 days or more. A lender cannot make a loan to a consumer if that loan would result in the consumer being in debt to a payday lender for more than 45 consecutive days. "After a consumer pays off the balance of all payday loans he or she took out in a 45 consecutive day period, a lender must wait seven calendar days before issuing that consumer a new payday loan." A lender is not allowed to give a loan to a consumer who already has outstanding balances on two loans. The maximum amount of a loan is limited to the lesser of $1000 or 25% of the consumer's monthly income. There are also special provisions that only apply to members of the military.
These reforms are designed to prevent payday loans from becoming a long term burden, while still recognizing that there is a need for short term, small sum lending. This is a better proposition than simply banning payday lending. Without a legal source for this type of loan, consumers might turn to loans from less safe alternatives – loan sharks.
Sources:
http://www.consumerlaw.org/initiatives/payday_loans/pay_menu.shtml
http://www.ag.state.il.us/consumers/payday_loan_reform_act.pdf