---
• No faxing
• Get up to $1000
• Deposited quickly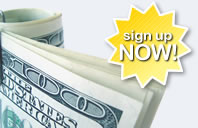 Learn about how our award-winning Payday Loan Affiliate Program works.
Payday Loan Affiliate has streamlined the affiliate process so you can spend more time attracting business and less time worrying about your account - that's what makes us a recognized leader in the industry. Here's how our process works:
Sign up for our affiliate program using our online application form
Once approved, post your customized affiliate HTML on your website
Track your commissions with our real-time tracking program
Receive a biweekly check for your commissions*

Join today and start making up to $25+ per application!
Our friendly staff responds to all queries within two business days. Make Payday Loan Affiliate Network your choice for payday loans and start making money today!
*Biweekly payouts require a minimum balance of $50 in your account. See our Frequently Asked Questions page for more details.