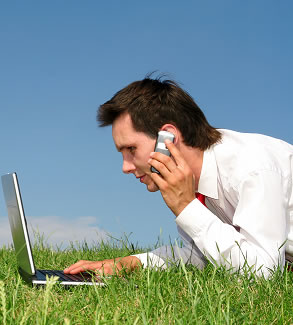 Taking out a payday loan is a private matter, I can definitely see why you might not want other people to know about it, especially your fellow employees. The question of whether or not your payday loan lender would contact your employer depends on that company's specific policies. Your best bet is to simply ask the company when you go to take out the loan or check the company's policies online if available. In my experience, I've found that the majority of payday loan companies do not contact your employer. They're highly aware of the sensitive nature of a payday loan so generally you can assume they won't contact your employer. However, there may be certain situations where they will have to. For example, most companies ask that you bring in a recent pay stub to show that you are employed and have a steady income. A company may contact your employer just for proof of employment if they have any issues with your pay stubs or you cannot provide them. Another situation where your payday lender could contact your employer is if you fail to pay back your loan and do not contact the lender. Eventually, your debt will get sent to collections and they will often take any means necessary to get in contact with you. This means calling you, sending you letters, calling any references you listed on your application, and contacting your employer. That's a situation we'd all like to avoid, so make it easy and pay your loan back as soon as possible.
What If My Lender Does Contact My Employer?
If your payday loan lender does contact your employer, they're probably doing so for good reasons, such as the one's mentioned above. In the case that you aren't able to pay back the money when it's due and a collections agency begins contacting your employer, you should write them a cease and desist letter. By law, the collections agency and lender will have to stop contacting you and your employer. Beyond that, the only other reason your lender would contact your employer is for proof of employment and income, in which case they probably would not even explain that the verification is for a payday loan. All things considered, you can probably assume that your payday lender will not contact your employer as long as you pay the loan off on time and provide them with accurate pay stubs, but if you're worried about it, just make sure to ask the company about their privacy policies.

Additional Resources: