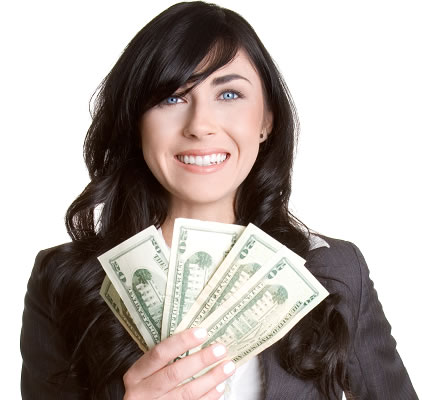 I'm 20 Years Old and Need Cash, Should I Get a Payday Loan?
Well as long as you're at least 18 years old, you're capable of getting a payday loan, but whether you should or not is another question. First off you should ask yourself a couple of questions, most importantly, do you have a steady job and income? Every payday loan company will want to see at least one of your recent paychecks as proof that you are employed and to help determine how much money to lend you. At 20 years old you probably don't have a huge income and you may not get approved for a loan higher than $500. Think about how much money you are looking to take out and if you'll able to pay it back promptly, typically within two weeks. This is where many people make a mistake, if you're taking out a payday loan a week before you get paid next, make sure you understand that you won't really be receiving a full paycheck for another three weeks, assuming you are paid bi-weekly. If you take out a loan for all or most of what your future paycheck will be, understand that three weeks is a long time to go without any cash flow, so you'll want to be careful financially during that time period. Also, consider why you're taking out the loan and if the reason is really worth it, you might reconsider if you're using it just to go shopping.
Reasons for Getting a Payday Loan at 20 Years Old
While some people might think you don't really have any good reasons for needing a payday loan at just 20 years old, there are actually many legitimate reasons. Let's say you have to drive to work and school every day, but one day your car breaks down. You take it to the shop only to find out the repairs will cost you $1200. Even though you've got some money saved up for such an occasion, you're short $400 and don't have enough room to put it on your credit card. A payday loan would make perfect sense in such a situation. Or, maybe you've got your phone bill and power bill due the same day, but you don't get paid for another week. Rather than receiving what could be over $50 in late charges, you could take out a payday loan to take care of the bills. The amount of interest charged on the payday loan would most likely be less than the late fees and you wouldn't run any risk of damaging your credit score. A payday loan can also be very useful if you need the money immediately, maybe you're about to start school but haven't purchased your books yet. You could a payday loan online in a matter of minutes, the money would be waiting for you in your account the next business day. These are just some of the many situations you may find yourself in at 20 years old and a payday loan is the perfect solution to all of them. So if you're young and wondering if you should get a payday loan, the answer probably depends on what you'll be using it for and whether you can afford to pay it back, but there's really no reason why you shouldn't get one if you want one!

Additional Resources: