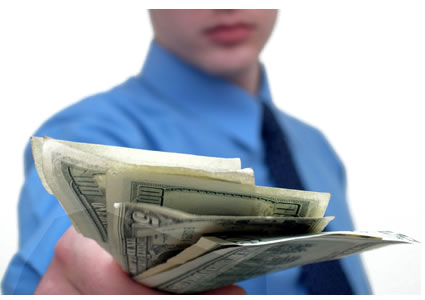 Have you ever had to deal with the burden of an unexpected bill or an expense you can't afford to pay? Most often, people take care of these issues with a credit card, but some of us don't have a credit card or have already used all of the available credit. It's in these trying situations that many people turn to payday loans. In the 1990's, payday loan companies became very popular and can be found almost anywhere today, including online. Payday loans go by many names; some refer to them as cash advance, check advance loan, or a deferred deposit check loan. In general, they are all the same thing, a small and short term loan. The loans are usually borrowed for only a week or two, as you typically pay them back after you've received your next paycheck. Payday loan lenders make most of their money through the interest they charge on the loans, which is much higher than a typical loan since the money is borrowed for a much shorter amount of time. Though the interest rates range from company to company, typically it is about $15 dollars for every $100 borrowed. They're unlike every other type of loan because they're the only ones that offer cash right away, where other loans would give you a check after several weeks or even months.
How Do I Get a Payday Loan?
The main reason why payday loans are so popular is because of how easy and convenient they are to get. You can have thousands of dollars in debt and a terrible credit score, but you can still take out a payday loan. For some people, it's the only type of loan they are capable of getting. Taking out a payday loan has become a very simple process. All you really have to do is go to a payday loan store with your ID, a pay stub from work, and possibly a bank account statement depending on the lender. From there, you'll simply fill out some paperwork and you can get your loan in a matter of minutes. Some lenders will take your debit card number or ask that you leave a postdated check, that way they can simply take the money from your account one the date it is due. Lenders differ in how much they allow you to borrow, some only offer increments of $500, while others may let you any amount up to $1,000. If you are unable to pay back the amount of the loan, you may be asked to take out another payday loan for the amount you have left to pay. Some consumers have found themselves paying much more than the original loan amount by not paying back their loans on time. In the past several years, some payday loan companies have even taken their service online. Now you can actually take out a payday loan from your own home and the money can be deposited directly in to your account the next business day.

Additional Resources: