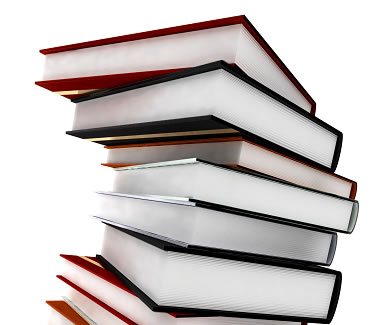 Where Did Payday Loans Come From?
Payday loans are basically a form of credit or a short term loan, both which have been around for ages. At the very least, the idea of lending can be traced back to thousands of years ago when Rome was in power. While it's unclear who the very first person to think about starting an official payday loan company was, they began popping up around the United States in the early 1990's. The process really got started by companies that introduced check cashing loans, which were very similar to the payday loans we have today. During this period of time, the economy was on the rise and consumer demand was steadily increasing, leading to the rise of payday loans. This new type of loan was extremely convenient; you could walk out of a payday loan store with cash in minutes. Payday loan companies don't approve people for loans based off credit history, so even those with bad credit took advantage of them. It took a couple years, but payday loans grew fairly quickly into the service you see today.
The Internet Age & Controversy
In the past several years, companies have managed to take their services online, offering people payday loans that could be deposited in bank accounts immediately. Lenders online and in stores do not require a credit check for a payday loan, meaning all you really need is a job to get one. Though the payday loan process was popular almost from its inception, some accused the industry of taking advantage of other's misfortune by inflating loan interest rates, which forced some people even deeper in to debt. Those who relied too heavily on the loans found themselves in a never ending cycle of taking out loan after loan. Today the government is in charge of regulating the interest rates on loans and helps keep their cost reasonable, although some still believe it is an issue.
Payday Loan Interest Rates VS Not Paying Bills
You may have heard arguments that payday loans still have too high interest rate today, it may be higher than a car loan or anything that is much longer term, but it allows for a convenience that no other loan can. Only with a payday loan are you able to possibly get cash in your pocket or bank account the next business day after you apply for it. This is one of the primary reasons payday loans skyrocketed in popularity, people who might have failed to pay rent or their power bill on time could do it easily now. It's also worth considering that even though payday loans have a higher interest rate than some other loans, you're better off paying $10-15 in interest rather than not paying a bill on time or getting pegged with an NSF. Many companies charge as much as $25 for late payments and possibly even more if you bounce a check to them. Imagine not being able to pay two or three bills on time because you don't get paid till a week later, you would incur over $50 in late fees easily. Not only that, your credit score could also be negatively affected by failing to pay a bill on time. That's the convenience of a payday loan and why they went from niche use in the early 1990's to hugely popular today. With the advent of online payday loans, the service can be used from anywhere nation wide at all hours of the day.

Additional Resources: