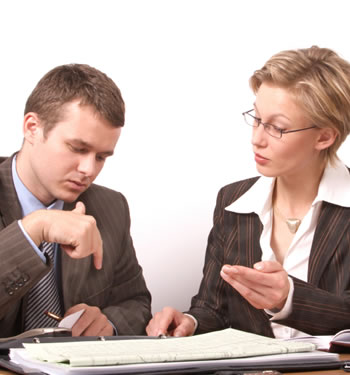 If you've ever been unable to pay back a payday loan before, you may have wondered if there was a way to negotiate an agreement with the company. Of course, you won't be able to negotiate not paying for the loan at all, but there's a chance that you can work out a payment plan of some sort. You'll want to contact your lender as soon as possible, don't wait until the day the loan is due back. Negotiating with your specific payday loan company may or may not be possible, depending on several factors. The decision really comes down to the company that you owe the money to and whether or not they'll be willing to work out an agreement with you. Negotiating could also depend on how large of a loan you owe them and how late you are on the paying it back as well. With any luck, the company may decide that their best of course action would be to just get back the money you currently owe them, as opposed to making you take out more loans. If you are able to negotiate a pay plan with the company, they'll probably give you about a month to pay back whatever you owe them, but may tack on some extra interest to compensate. To sum it all up, yes it is possible to negotiate with a payday loan company if you cannot pay back, but what if they don't allow you to negotiate?
What If My Lender Doesn't Negotiate?
It's definitely possible that your payday loan lender doesn't allow negotiations, in which case you'll need to find a way to pay off your loan as quickly as possible in order to avoid taking out more loans. Keep in mind that it is in your best interest to get the loan paid of as soon as you can, so try to make every sacrifice you can for awhile, eat cheap, save on gas, etc. Since you've taken out a payday loan already, you're probably dealing with money issues as it is so you'll have to get creative. The easiest option may be to simply open a new credit card and place the balance of the loan on it; the interest will almost certainly be lower than that of a payday loan. However, you may not have the credit necessary to get a new card or a card with a high enough balance. If you only need to free up a couple hundred dollars or so, you could try delaying payments on your other debts by calling your creditors. In the case that your debt situation has gotten a little out of control, you might want to consider a debt management plan or debt consolidation service. These programs can help create a personalized plan to help you pay of your debt and negotiate new rates with your lenders. However you choose to pay back your pay day loan, remember to do it as quickly as you can or you'll only be paying back more.
Additional Resources: