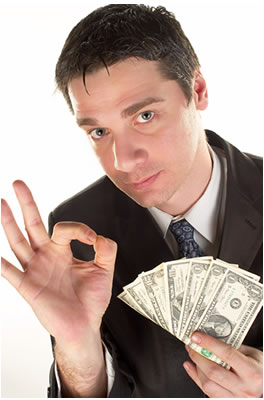 If you've ever taken out a payday loan, you know it can sometimes be difficult to finally get it all paid off. Since you're borrowing money from your next paycheck, you have to make sure you can make that up, plus the added interest. It adds up pretty quickly and if you're not careful, you can find yourself taking out multiple payday loans till you finally catch up. Some people may even be tempted in taking out a much larger bank or government loan in order to pay off the payday loan debt. If you happen to be in a situation where you can't keep up with your payday loan debt, you could consider taking out a regular loan to pay it off as they almost always have a lower interest rate. However, one of the main reasons people don't do this is because these loans require at least an average credit score and many people who take out payday loans already have a poor score. In most cases, they've already tried to take out a regular loan but can't get approved for it, which is why they turn to payday loans. It's important to remember that payday loans are only meant for short term financial problems and should be paid back promptly, otherwise the debt will add up quickly. Since many people can't get approved for a regular loan to pay off their payday loans, they often take other measures to make payments.
Other Ways to Pay Off Payday Loans
You don't have to continue taking out loan after loan in order to pay your debt off. Follow some of these tips to help save money and pay down your payday loan debt.
Your first step should be borrowing the least amount of money as possible from the payday loan lender. Don't take anymore than you need or you'll be paying more in interest.
If you find yourself going back week after week to take out payday loans, set goals for yourself to slowly borrow less. For instance, make it top priority that you take $50 less each time you borrow.
While you may not be able to take out a regular loan, try applying for a couple credit cards. You may be able to find some that offer a low introductory interest rate or other benefits.
In case you aren't already doing it, you should be cutting every corner you can financially. Use coupons, by generic, no major purchases, etc.
If you're completely unable to lower your payday loan debt, you might consider a debt consolidation or debt management counseling program to help you.

Additional Resources: