…but blogging with images is a pain in the #$%!
Though I'm quite sure Cygnus is the more interesting blogger to most of the Payday Loan Affiliate Network subscribers, his attentions are elsewhere today and you're stuck with me. Cygnus forwarded me a question posted on the Payday Loan Affiliate Marketing Blog profile which is today's topic – big images can equal big trouble!
We've really hammered home one of 2003's most played out phrases – content is king. Well, the shift in focus from regular SEO methods has sent most of your garden-variety webmasters out there in search of places to rip content for use on their own websites. Their salvation has manifested itself in the form of one symbol – sort of like what happened to Prince, sans the salvation part – and that symbol is: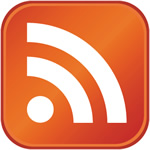 RSS feeds, much like the one available through this blog, give webmasters the unique opportunity to keep their clients up-to-date with the latest goings on in their little corner of cyberspace. This is great news for people like Kimberly of Your Credit Network who manage a personal finance blog; an RSS feed allows for instant delivery of content to a subscription-based readership – but what happens when an RSS feed needs to be toned down because everyone and their mom is using it to suit their own purposes?
The Problem: Gargantor Images in RSS Feeds
First, let's state some assumptions based on a preliminary analysis of Kimberly's site:
She manages a blog with an ATOM or RSS feed
People are using the content provided via her RSS feed as a supplement to their own content
Kimberly approves of this and want to help out by making sure any artifacts provided in her feed do not break her subscriber's page
The Your Credit Network blog has a number of publishers, and an example of where a recent post was syndicated can be found at the LoanSaver credit card blog summary. As you can see, Kimberly's most recent post about fixing up credit scores had an image that was far too large to fit the area allotted for it, even though this image fit just fine in her own blog.
The Solution: Communication!
There are some JavaScript solutions for automatically resizing images based on a user's window size , but this presents a problem since the security on any kind of JavaScript has really been turned up on recent browser upgrades. Alternatively, Kimberly may choose to communicate with the webmasters who use her content and develop a set of standards that meet their criteria for syndication. In the case of the LoanSaver group, a cursory examination of their CSS file shows that their maximum width for the column holding the feed is 385px; therefore, if Kimberly wants to continue to provide content to this publisher she ought to keep her images below that width (the image she uses for the tree is 490px wide in this case!)
It's also important to make sure you use absolute addressing instead of relative addressing - content hosted on another website will not be able to display your images otherwise!
Why is this Important?
RSS feeds provide publishers with fresh content updated by experts. They also provide free back links to interior pages and other relevant resources to the blog that produces the content. In both cases the situation is win-win for the webmaster, so it only makes sense that the two would work together to make sure that each webmaster's needs are being met. We keep a list of acceptable image sizes here at the Payday Loan Affiliate Network, so on the rare occasion that I do design creative for use in a blog post I know it won't be messing up any of our syndicating partners' websites. The things we do for quality back links, eh?
- Blumey